About Alina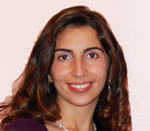 Alina Betsis is a Licensed Acupuncturist who is passionate about her work and dedicated to her patients. She has helped many people with various physical and emotional problems ranging from back pain and headaches to infertility, depression and insomnia. Alina believes that health is not only defined by the absence of pain but it is also composed of vitality of the body, mind and spirit.
She devotes significant time to each client, making sure that patients have enough time to fully explain their current concerns. Alina strongly encourages her patients to take an active role in their health and she offers counseling and support regarding diet, exercise, and lifestyle changes which facilitate optimum health.
Alina creates a special treatment plan for each patient to address his/her current and long-term needs. She is dedicated to providing the highest quality service and she always treats her patients with compassion and understanding.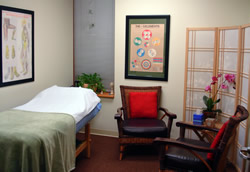 Her office is very comfortable, a place where you can relax and let go of your daily stress. Here you will receive the help and support that you need in order to feel rejuvenated, stronger and better able to manage your health.
Alina Betsis received her Master's Degree in Acupuncture from Tai Sophia Institute, a national leader in wellness education. She is a certified Acupuncture Detoxification Specialist and a member of the American Association of Acupuncture and Oriental Medicine (AAAOM). In addition to that, Alina has completed a one-year long course in Chinese Dietary Therapy taught by Jeffrey Yuen, internationally recognized lecturer and practitioner.
Education
Doctor of Acupuncture (Current) - Maryland University of Integrative Health
Master of Acupuncture (2009) - Maryland University of Integrative Health
Certification by National Acupuncture Detoxification Association (NADA)
Certification in Chinese Dietary Therapy
Orthopedic and Sport Medicine Acupuncture
Fertility and Women's Health
Call Alina Betsis at (443) 416-1170 for a Free 15 minute Consultation or to set up your Initial Appointment
so you can begin feeling better today.